To help Raise or to Donate Money to :
The CanadianDukes.com Student Surviving Cancer Scholarship Fund
PLEASE Contact
Paul Harrington at
cdndukes@mnsi.net
For more information
OR
Copy and Paste these 2 links below to Donate Today
https://www.stclaircollege.ca/foundation/pledge.html
http://http://www.stclaircollege.ca/foundation/pdfs/Scholarships_Open_to_all_programs.pdf
Thank you !!
Okay, I guess we have HATERS out the there,
someone reported my web site to photobucket
for using their site to host my photos.
NOW THEY WANT ME TO PAY $400.00 US FOR A YEAR
TO USE THEIR SITE TO HOST MY PHOTOS.
So, there will be many photos missing until
I can get in here to make all of the corrections,
Very Sorry, Paul Harrington = Find us on Facebook,
Under The Canadian Dukes Museum or my name.
Here is my invite to the 2016 Awards
This will be my 7th year to present the award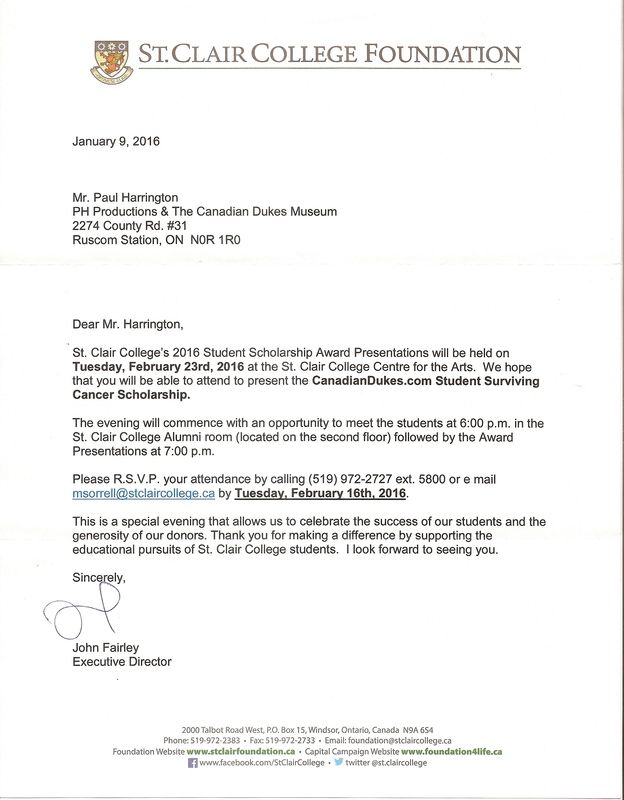 I have locate and to post 2015 letters etc.
Here is the letter for the Awards this year
This will be the fifth Scholarship will have done
The date this year is February 20th, 2014 @ 6:00pm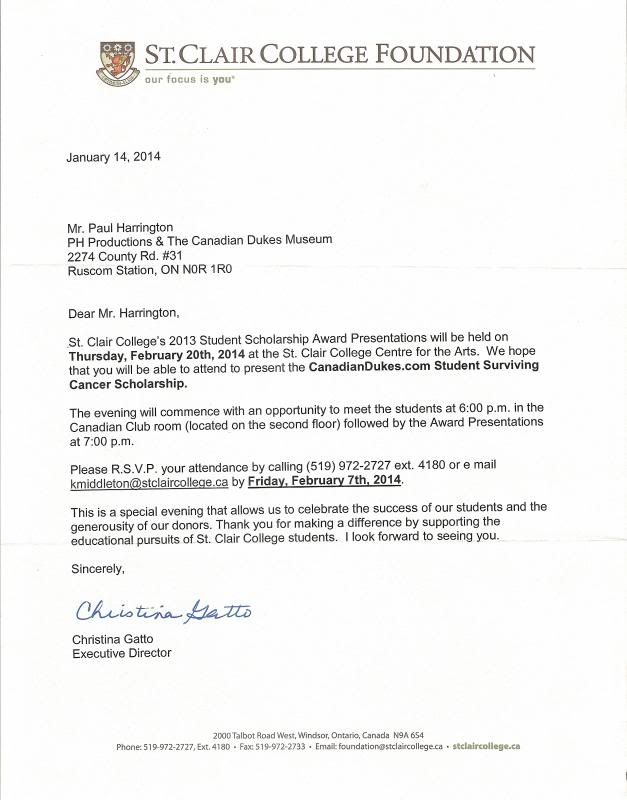 2013.
..somehow I missed the letter....
I have it some where
on my pile on my desk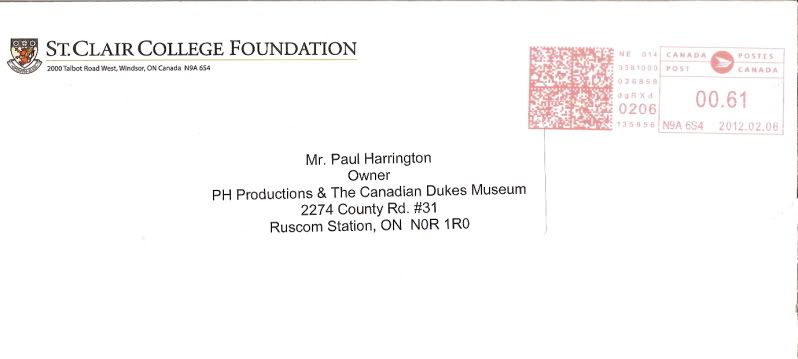 Here is the letter for the Awards this year
This will be the Third Scholarship will have done
The date this year is February 15th, 2012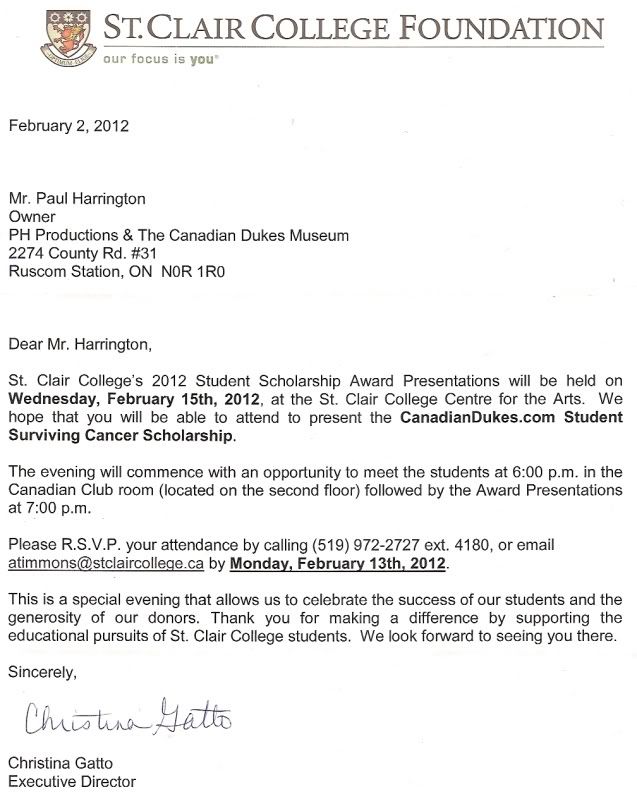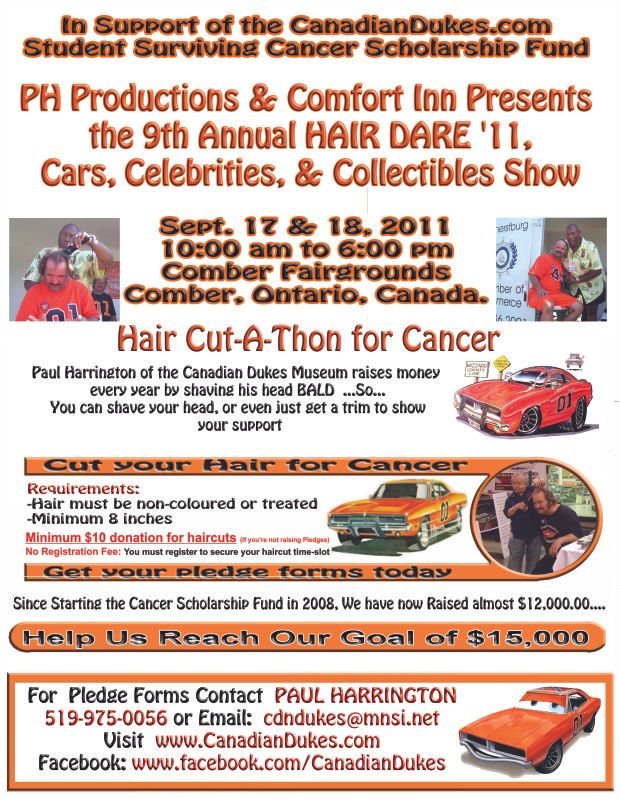 Thank You Letter from St. Clair College
June 30 2011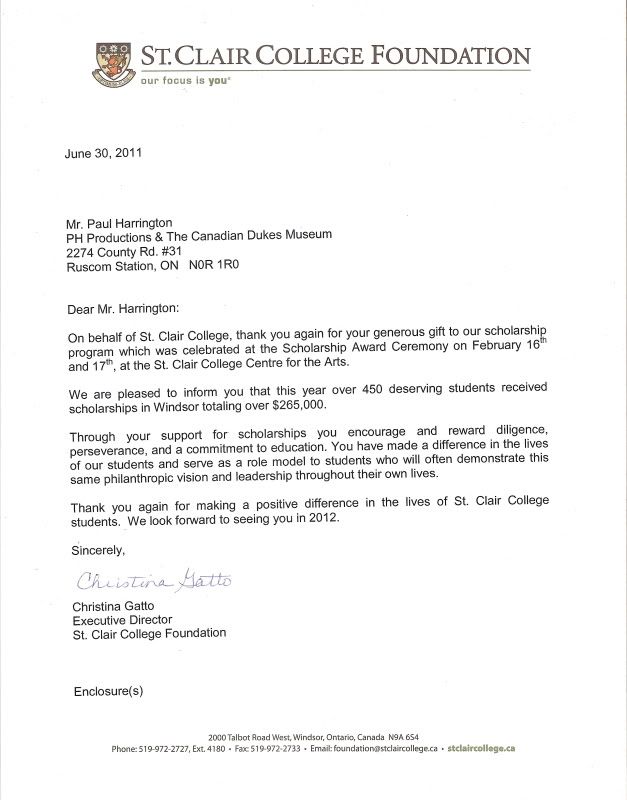 2011 Scholarship Awards Presentation Booklet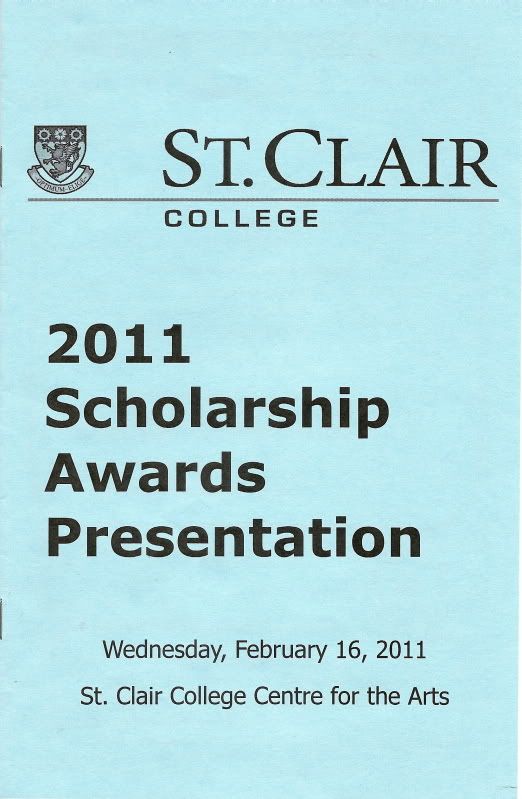 Here is the letter for the Awards this year
This will be the Second Scholarship will have done
The date this year is February 16th, 2011
Here is the letter for the Awards
The first Scholarship we gave out
February 17, 2010
All monies we raise stay here in Essex County
Thanks for your support